Hotel - about us - Hotel Al Soffiador
Hotel – about us
Hotel al Soffiador is run by our family since 40 years: Roberto and Alessia carry on the family tradition with the same enthusiasm with which their father Mirco and uncle Lino at the end of the seventies turned the family home in one of the first hotels in Murano, expanding the existing business of bar and restaurant active since the early sixties. The hotel was called "Al Soffiador" to remind the first work experiences of the two brothers in the furnaces of Murano: in fact the "Soffiador" is the master craftsman who with a long barrel blows the glass and creates his works of art in glass.
The hotel has optimized its location close to the Murano island's many furnaces.  Following their studies, Roberto and Alessia have
chosen to remain in their family-run hotel with dad Mirco and mom Nadia
Today, as then, you will be greeted like family by the owners.  The attentive staff strives to make you feel at home and will
take care of all your needs.
Our Services
Breakfast Buffet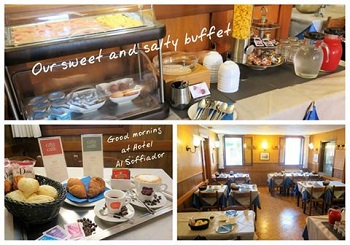 For breakfast every morning awaiting you is a rich buffet of sweet and salty.  Start your day with a creamy cappuccino or the aroma of a real Italian Espresso and set off to discover Venice and the Islands of the Lagoon.
Free WiFi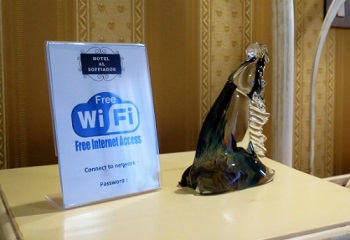 Our hotel provides a free WiFi inside each room and in the public areas of the hotel
Restautant and Bar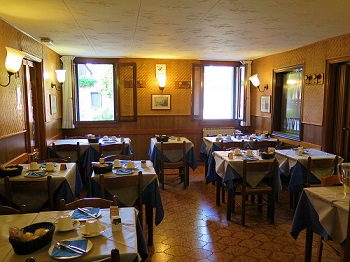 Our restaurant offers genuine local cuisine and to make our guests feel at home.
Among the services available also a Bar
LCD TV in the Rooms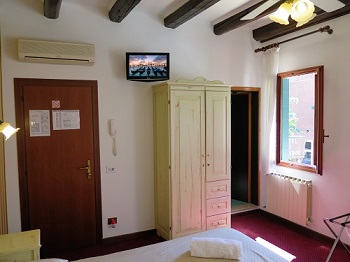 All rooms are equipped with an LCD TV to relax in front of the screen after a long day in Venice